Hockey
Hockey Camp is run by the 2015 OUA Championship and Queen's Cup winning University of Guelph Men's hockey team. Shawn Camp, University of Guelph Gryphon Men's hockey coach, oversees this camp and the rest of the staff is composed of current Gryphon hockey players and coaches.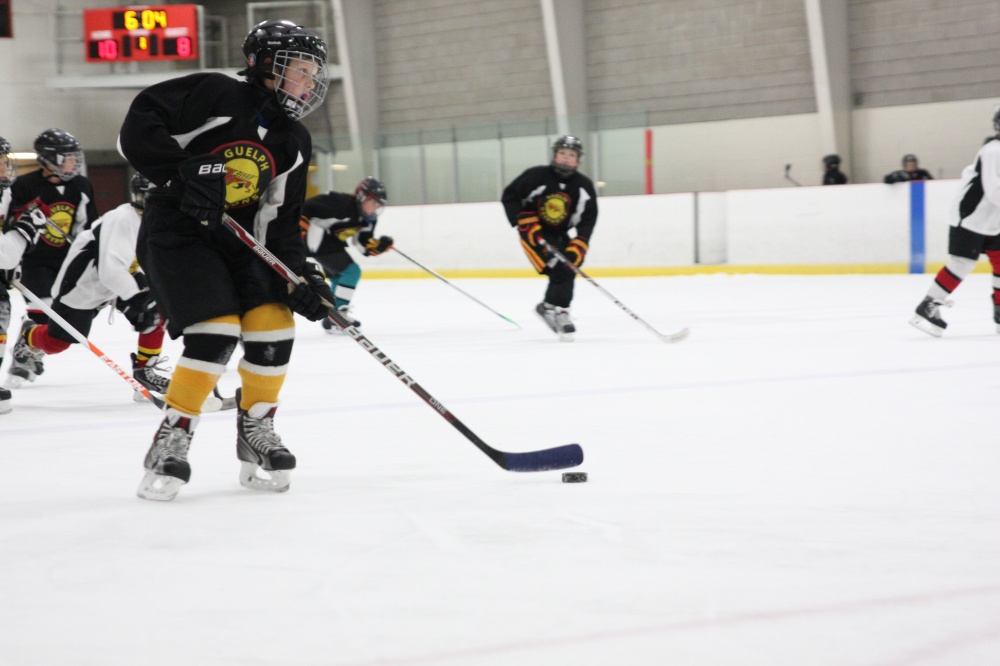 Did you miss out on attending this summer? 2019 Gryphons Summer Camp Registration opens February 4th @ 5:30am
Gryphon Hockey Camp is run by the University of Guelph Men's hockey team, 2015 OUA Champions and Queen's Cup winners. Shawn Camp, Guelph Gryphons Men's Hockey Coach oversees the camp and remaining staff is composed of current and former Gryphon hockey players and coaches.

Every Sunday before camp (Monday on the holiday week in August) there will be a parent 'meet & greet' in the Gryphon Centre Arena lobby where campers and parents are invited to come meet the coaches and instructors, pick up their jerseys, learn their group number and ask any questions they may about camp. For those who cannot attend, all information and logistics will be given during sign-in on the first day of camp.

During hockey camp, we promote solid hockey technique foundations, proper stretching, as well as warm up and cool down techniques. There will also be an equipment manager on-site every morning to help with any equipment related issues.
JUNIOR VARSITY - AGES 6-9: This program builds on the most important skills of the game of hockey along with an introduction to individual tactics. Drills are designed to both teach and challenge each student, motivating every player to take their game to the next level.
VARSITY - AGES 10-13: This program is designed for hockey players entering their most competitive years. Individual skill development is emphasized along with an introduction to team tactics.
GOALTENDER PROGRAM - AGES 6-13: Goaltenders are welcome to participate in the camp at a reduced rate. Goaltenders will practice on-ice alongside players. Separate goaltending instruction will not be available.
EQUIPMENT: Appropriate hockey equipment is the responsibility of each participant including goaltenders. Full gear must be worn for each on-ice session. Gym clothing and running shoes are appropriate for off-ice activities and bathing suit & towel are required for the pool.
What Participants Have Said...
Be the first to tell us about your experience.
Gryphon Centre
149 Reynolds Walk, Guelph ON, N1G 4Z8