Kids Dance
Registration is NOW open!
View details below.
Dance Fusion | Ages 4-6
Modeled after our Discover Dance Camp, this class will give children exposure to a variety of styles of dance from ballet, to contemporary to hip hop! Participants will learn technique and choreography with an emphasis on having fun, all dancers welcome! Participants should wear comfortable clothing, bare-feet or shoes are appropriate.
Activity Details
Kids Dance Q&A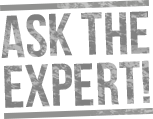 What Participants Have Said...
Be the first to tell us about your experience.