Register now for Spring/Summer programming.
Additional fees are applicable and registration is required for the following Kids Aquatic programming.
Intro to Waterpolo | Ages 8-14
Participants will attend a 1.5 hour coed pool session once a week. Classes consist of developing skills such as game basics, shooting, passing, and moving with the ball. Team play with safe physical maneuvering and contact are also included. Mini games will be organized by the coaches.
Activity Details
Currently not offered
Bronze Star | Ages 11-14
Bronze Star provides training for your body and your brain. You will become a stronger swimmer. You will learn CPR and practice problem-solving and decision making. This course is designed for the strong swimmer who does not yet meet the minimum age for Bronze Medallion. If you hold a Bronze Star you can take Bronze Medallion regardless of your age.
Activity Details
20981 - May 2, 2019 to June 20, 2019
Thursday(s) from 7:00PM to 9:00PM
Fee: $90
Kids Aquatics Q&A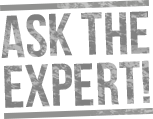 What Participants Have Said...
Be the first to tell us about your experience.