Leadership 2.0 | AGES 14-16
Leadership 2.0
Leadership 2.0 is a two week program designed for individuals ages 14-16 years that have previously completed Leadership 101 and wish to continue developing their leadership potential and learn about entrepreneurship.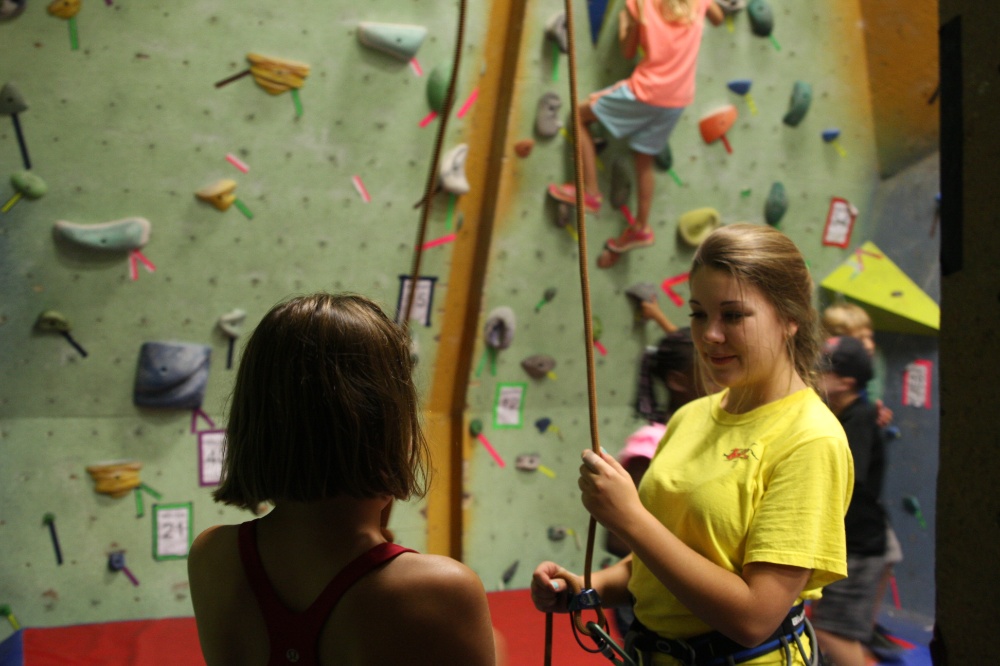 Did you miss out on attending this summer? 2019 Gryphons Summer Camp Registration opens February 4th @ 5:30am
Leadership 2.0 is an extension of Leadership 101. All participants in this program must have completed Leadership 101 or have approval from the Active Kids Coordinator. This is a two week program that further develops individual leadership, team dynamics, entrepreneurship, organizational management, and business operations.
During the first week we will revisit key leadership concepts through initiatives. We will build upon these learnings with experiential workshops on marketing, working in a group environment, facilitating group discussions, finances, public speaking and important traits required to be a successful entrepreneur. Participants will create their own business or organization and then present to their peers and University of Guelph staff. Through this process Leadership 2.0 participants will learn about their own personal character strengths, time management, engaging the public, creating awareness, and recognizing how decisions can be made effectively and efficiently.
After the first week of workshops, participants will select one week for an in-camp experience as a Junior Leader similar to Leadership 101, but will be given more responsibility in planning and facilitating activities with campers. They will continue to receive feedback to strengthen their skills. By the end of the two weeks, participants will be able to transfer their knowledge into a variety of different leadership environments or opportunities at school or in the community. They will have the "tools" to go out and not only be our future, but also be our present leaders.
The Gryphons Activity Camp Director along with the Active Kids Coordinator, work together closely to create a strong support structure for each individual. Our senior camp leadership team are positive role models that will always be close by to assist and encourage positive self-development. Near the end of the summer a Leadership Graduation will be hosted to celebrate everyone that has completed the program (both in-class workshops and in-camp experience weeks).
Please note that we reserve the right to withdraw an individual from the in-camp portion with a full refund if they are not prepared for the experience.
Tue July 2 - Fri July 5, 2019 | Theme: Explore Canada
Mon July 8 - Fri July 12, 2019 | Theme: Disney Week
Mon July 15 - Fri July 19, 2019 | Theme: Off To Outer Space
Mon July 22 - Fri July 26, 2019 | Theme: Nature and The Outdoors
Mon July 29 - Fri Aug 2, 2019 | Theme: Yee Haw Adventures (Country Week)
Tue Aug 6 - Fri Aug 9, 2019 |Theme: Gryphons Mini-Olympics
Mon Aug 12 - Fri Aug 16, 2019 | Theme: Back in Time
Mon Aug 19 - Fri Aug 23, 2019 | Theme: Under The Sea
Mon Aug 26 - Fri Aug 30, 2019 | Theme: Superheros
Be the first to tell us about your experience.
Guelph Gryphons Athletics Centre
50 East Ring Road, Guelph, ON, N1G 4Z8